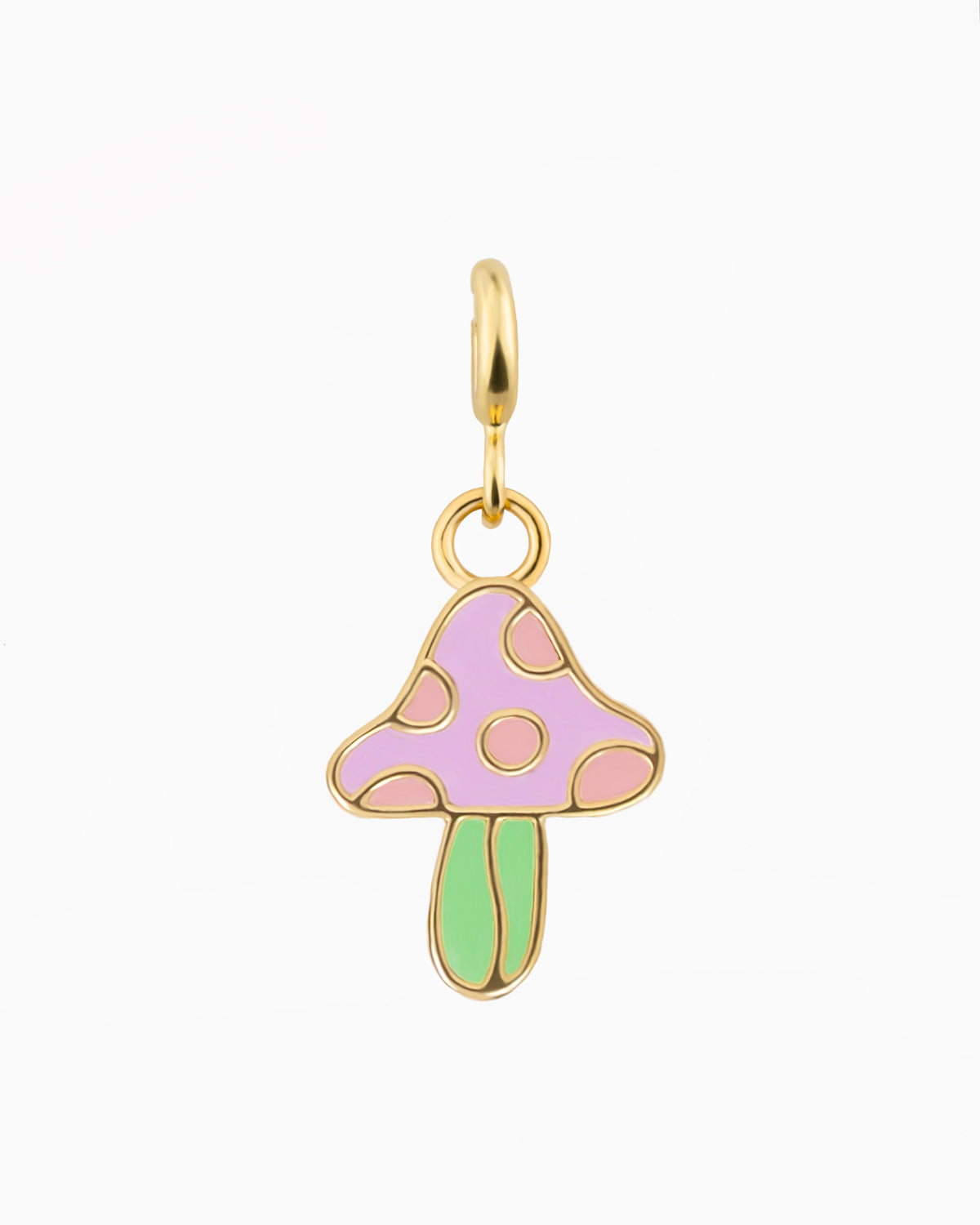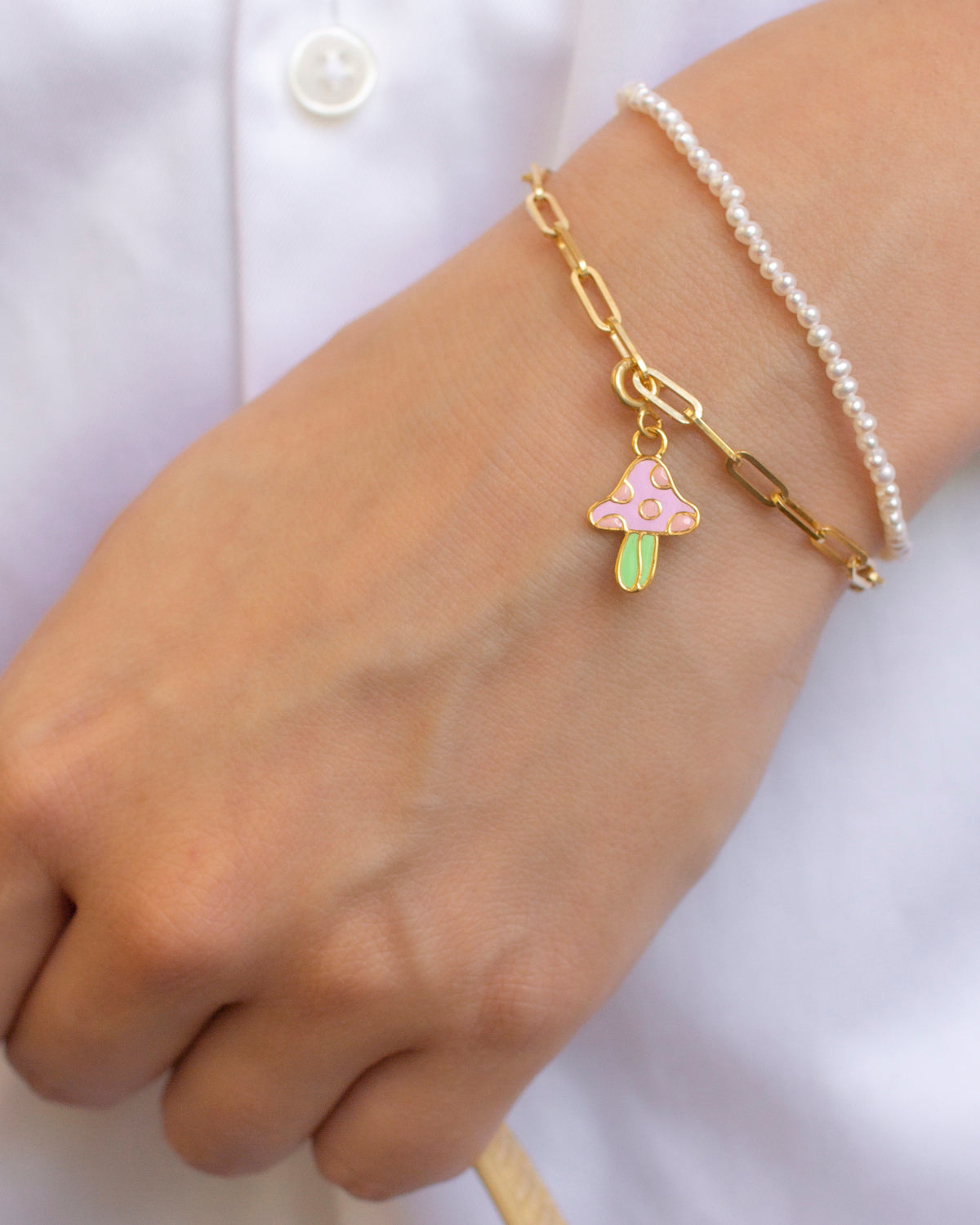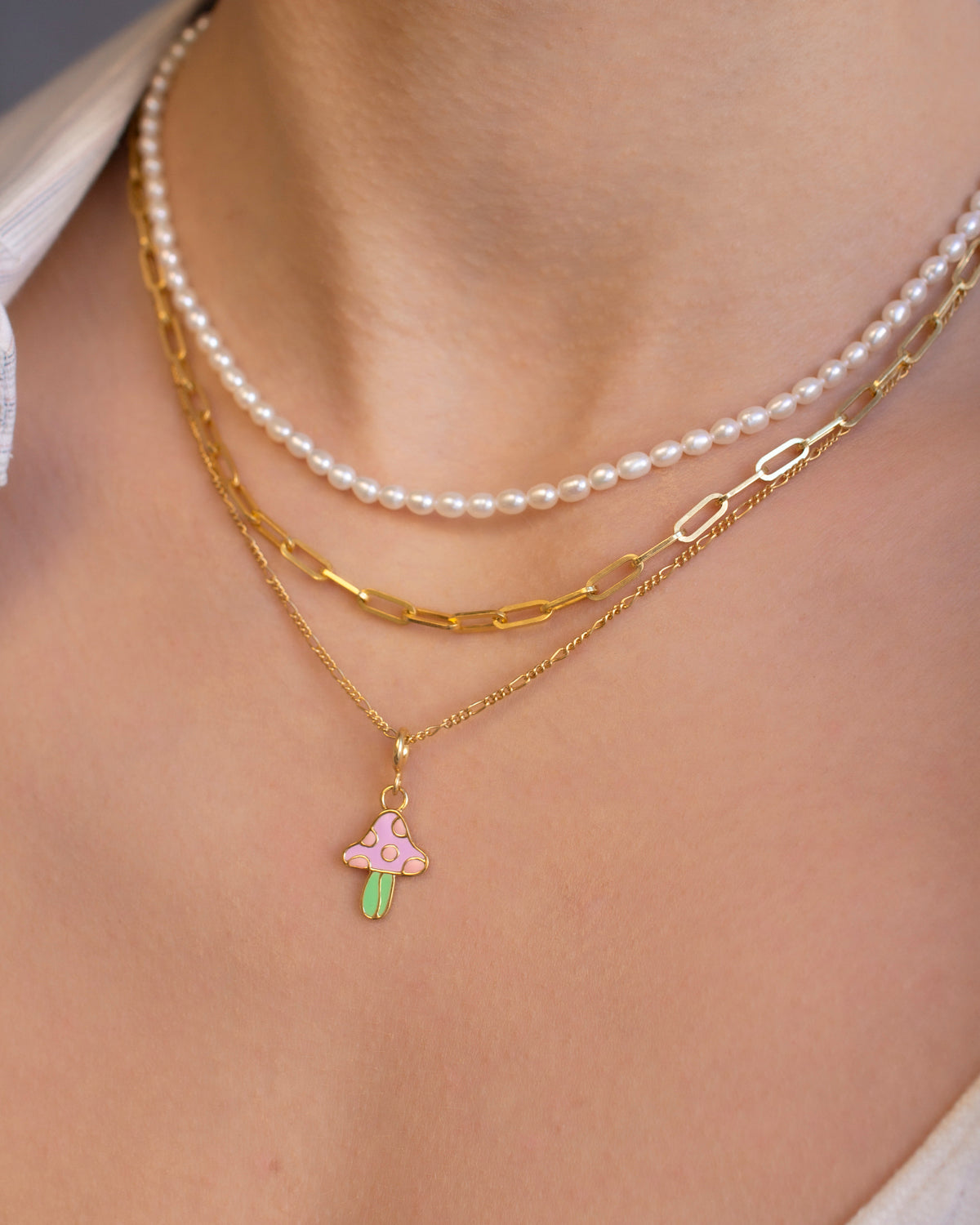 FEATURED IN
• in stock – ready to ship




Description
Introducing our adorable Mushroom Charm, the perfect whimsical addition to your jewelry collection! With its versatile design, you can easily attach it to any bracelet or necklace, allowing you to customize your accessories and create a unique style statement. 
Details
- 18k Gold Vermeil: extra thick layer of 18k Gold on 925 Sterling Silver
- 925 Sterling Silver: Rhodium plated and tarnish-free
- Hand-poured purple, pink and green enamel
- Charm height: 14mm / .55"
- Weight: 1g
- Ready for Gifting: Jewelry box with every order 
- Easy to attach on bracelets and necklaces
FAQ
Where does recycled Gold & Silver come from?
Recycled precious metals are gained mostly from old jewelry. The precious metals are melted down and brought back to their full purity. Thus, recycling precious metals contributes to a circular economy and is a more eco-friendly option for high-quality jewelry. 
Is recycled Gold & Silver good quality?
Yes, recycled Gold and Silver are of high quality and not inferior to newly mined precious metals. During the recycling process, the precious metals are refined until they reach their full purity again, so that they have the same quality and durability.
Can you wear Gold Vermeil in the shower?
To protect your jewelry, we recommend taking it off before showering, bathing and swimming. In particular, avoid contact with chemicals as shower gels, soaps, shampoos, as well as chlorine and salt water. 
While it's perfectly fine for your jewelry to come into contact with water every now and then, make sure to clean them with tap water afterwards and pat them dry. However, this should be an exception if you want your jewelry to shine as long as possible.
I have very sensitive skin, is your jewelry safe for me?
Yes, all pieces are nickle-free, hypoallergenic and perfect for everyone with allergies or sensitive skin.
Shipping & Returns
Your carbon-neutral delivery is ready to ship! All packages are sent climate-compensated with DHL GoGreen.

Free Shipping worldwide on orders over 100€

Germany
DHL Standard (2-4 business days): 3,90€

EU (European Union)
DHL Standard (3-6 business days): 4,90€

Rest of the World
DHL Standard (5-15 days): 5,90€

All import taxes and duties are included.

Returns
Want to return something? We got you! You can make a return within 30 days of receiving your order.
Care Advice
Treat your pieces with love and they will be by your side for years to come. Follow these simple steps:

– Avoid exposure to chemicals as soaps, perfumes or lotions and take off your jewelry before washing your hands, exercising, showering and swimming in chlorine or salt water.

– Store your pieces separately in a cool, dry and dark place, preferably in an airtight container. Avoid any moisture, heat and direct sunlight.

– Clean your jewelry regularly by wiping it with a soft, damp cloth. Polish your pieces every now and then with a soft microfiber or jewelry cleaning coth. Apply gentle pressure and don't overpolish.

Learn more about jewelry care here.
Hundreds of happy PC Angels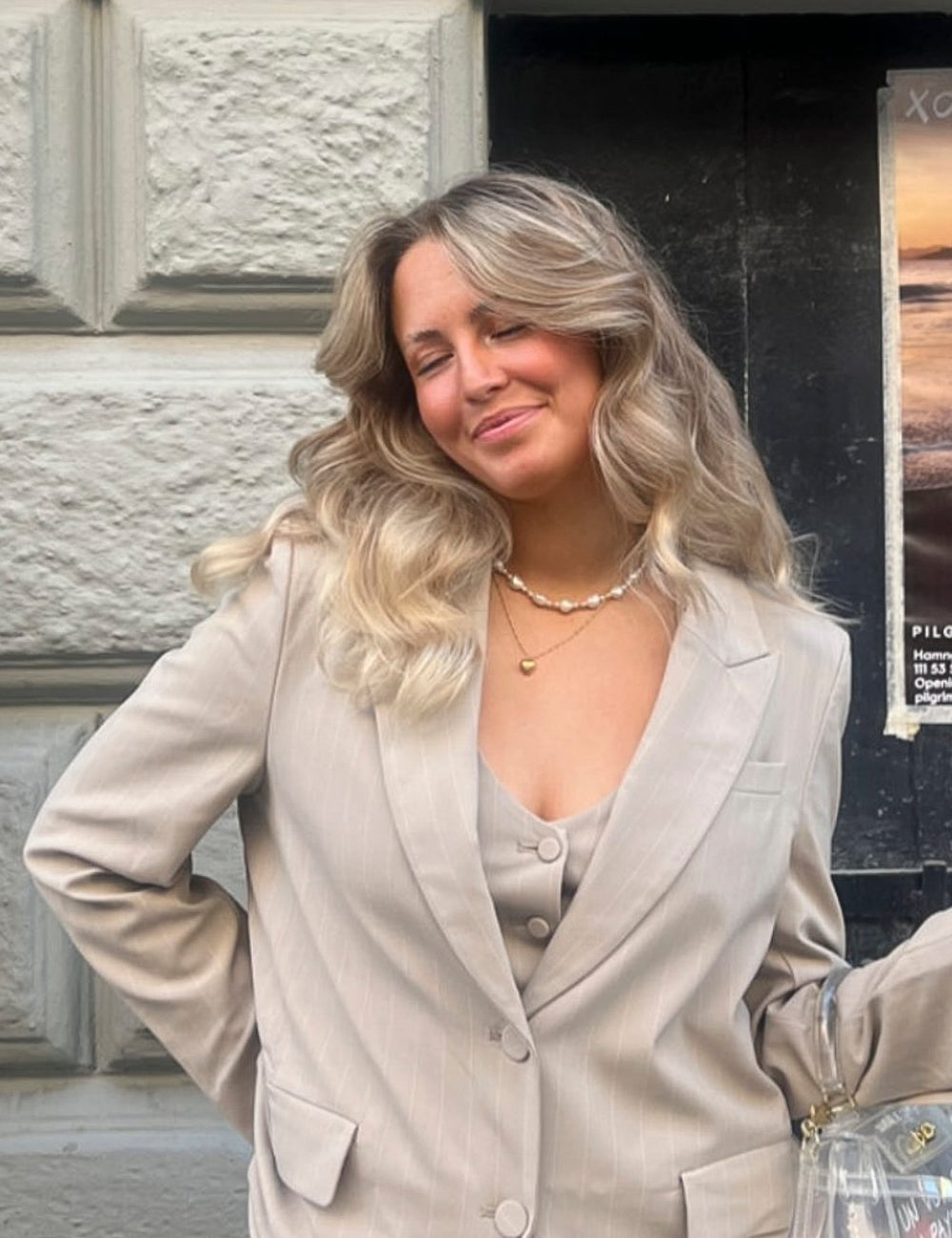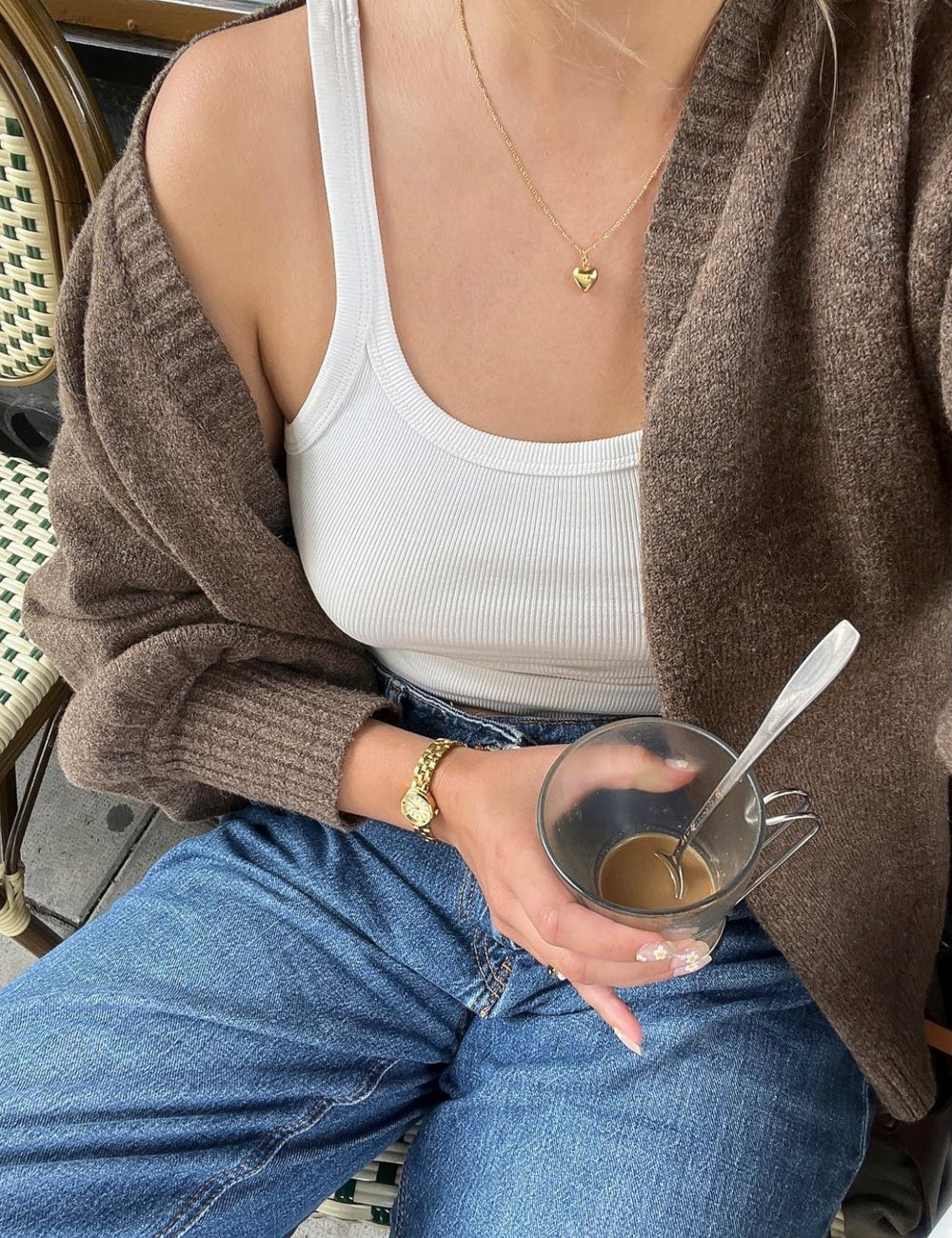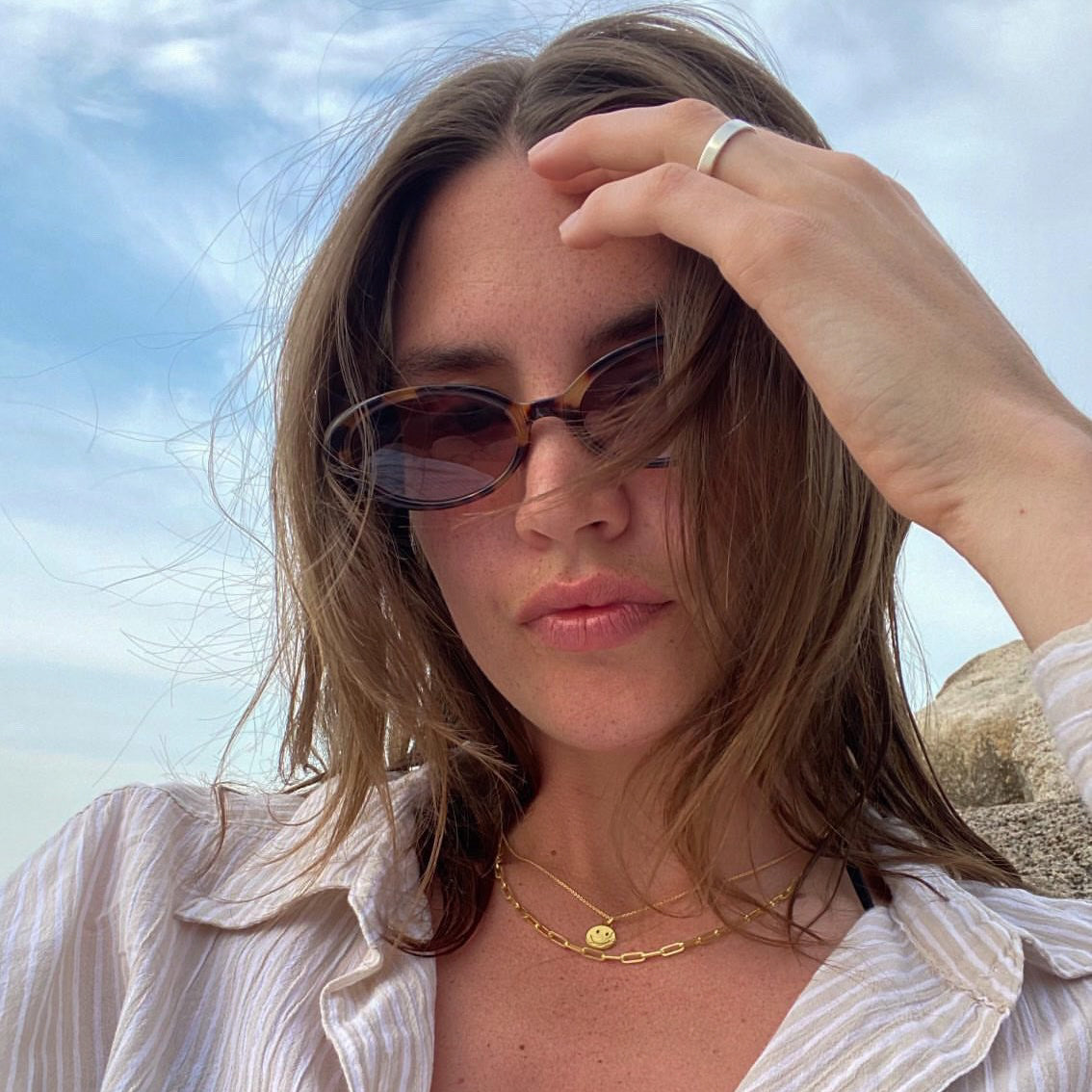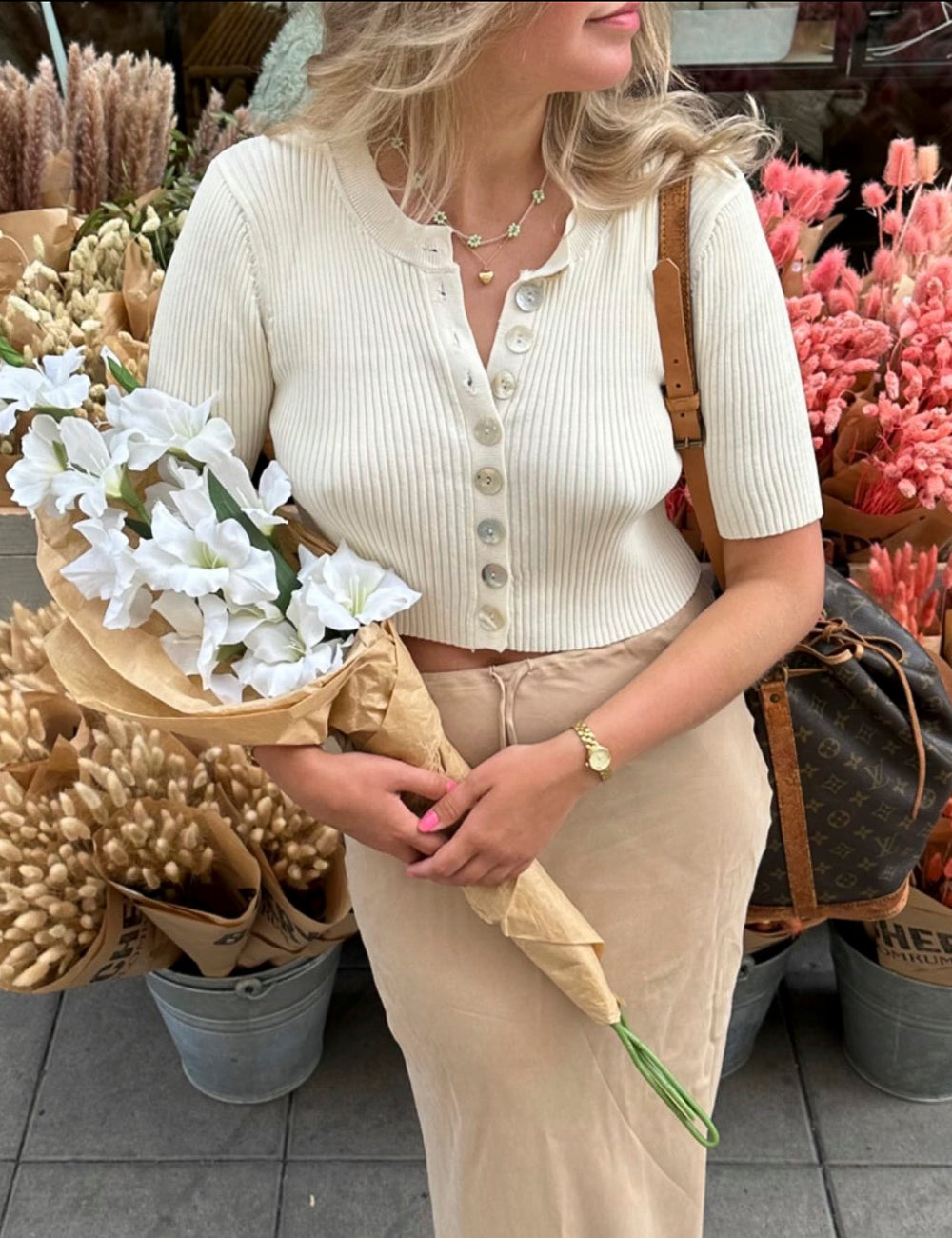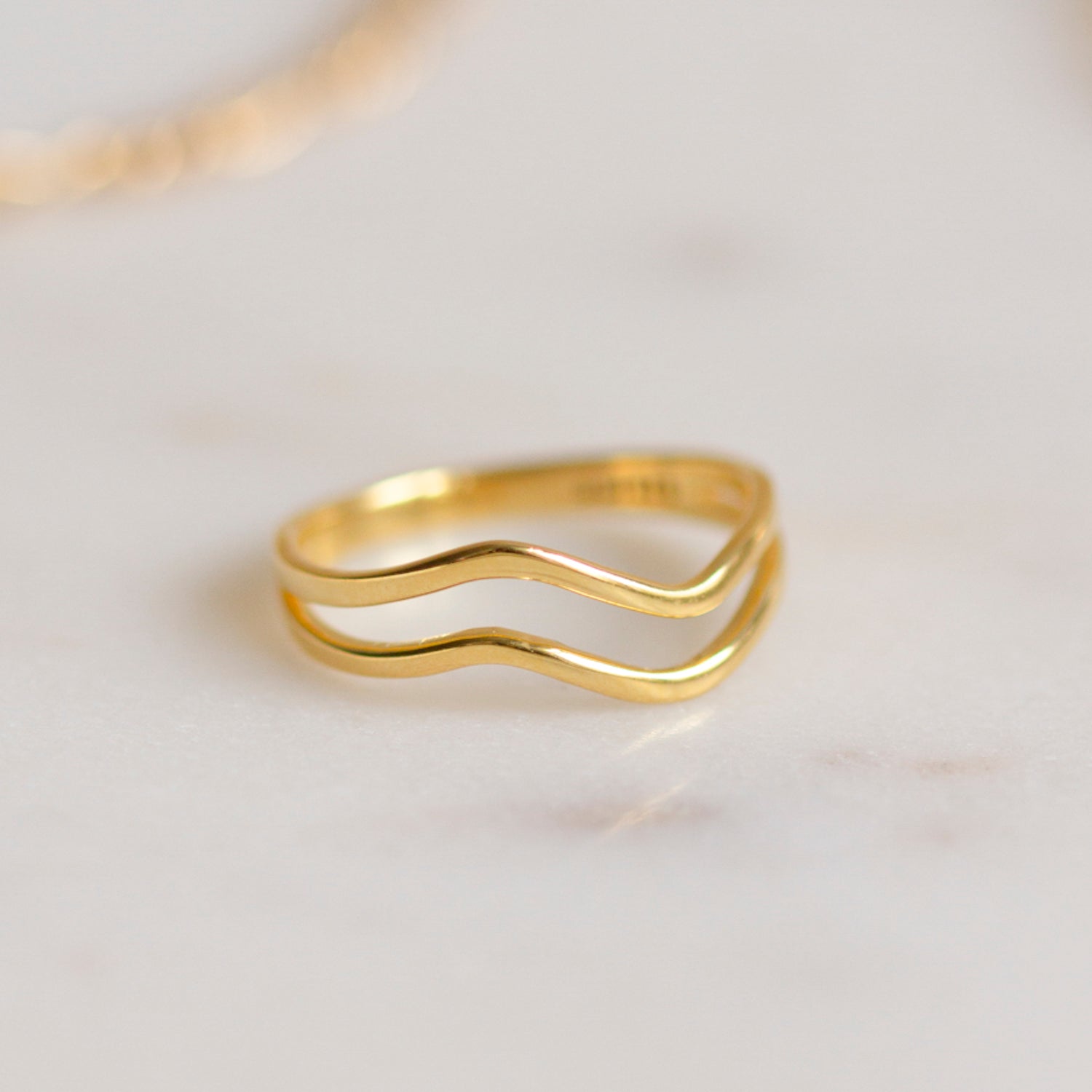 High-Quality Jewelry
For your jewelry, we use only high-quality, durable 925 Sterling Silver and 18k Gold Vermeil, so that you can wear and love your pieces for years to come.
To be considered Gold Vermeil, a piece of jewelry must have a thick coating of real Gold on Sterling Silver. Unlike regular gold-plating, this creates a long-lasting, durable finish.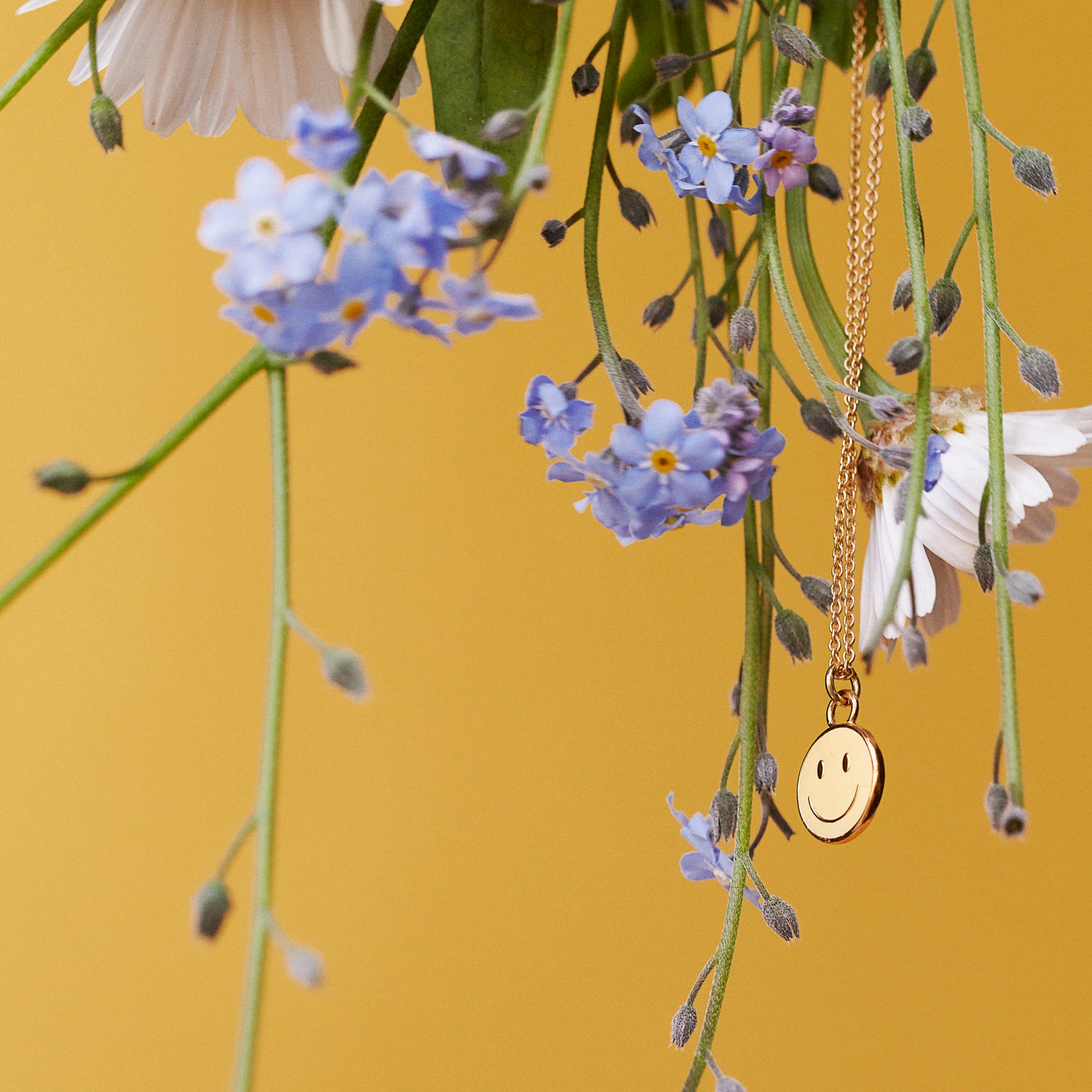 Recycled Gold & Silver
Our jewelry is made from recycled Gold and Silver. These have the same quality and durability as newly mined precious metals, but are much more eco-friendly.
Recycled precious metals are gained mostly from old jewelry. The precious metals are melted down and brought back to their full purity. Thus, recycling precious metals contributes to a circular economy and is a more concious option for high-quality jewelry. 
Responsibly Crafted
Our necklaces, bracelets and pearl pieces are crafted in small batches in our Berlin studio. The components of our jewelry come from family-owned businesses with great tradition in goldsmithing. 
It's important to us that our suppliers work responsibly as well and are certified members of the Responsible Jewellery Council –  a non-profit organization to promote ethical, socially and environmental responsible corporate policies in the jewelry industry.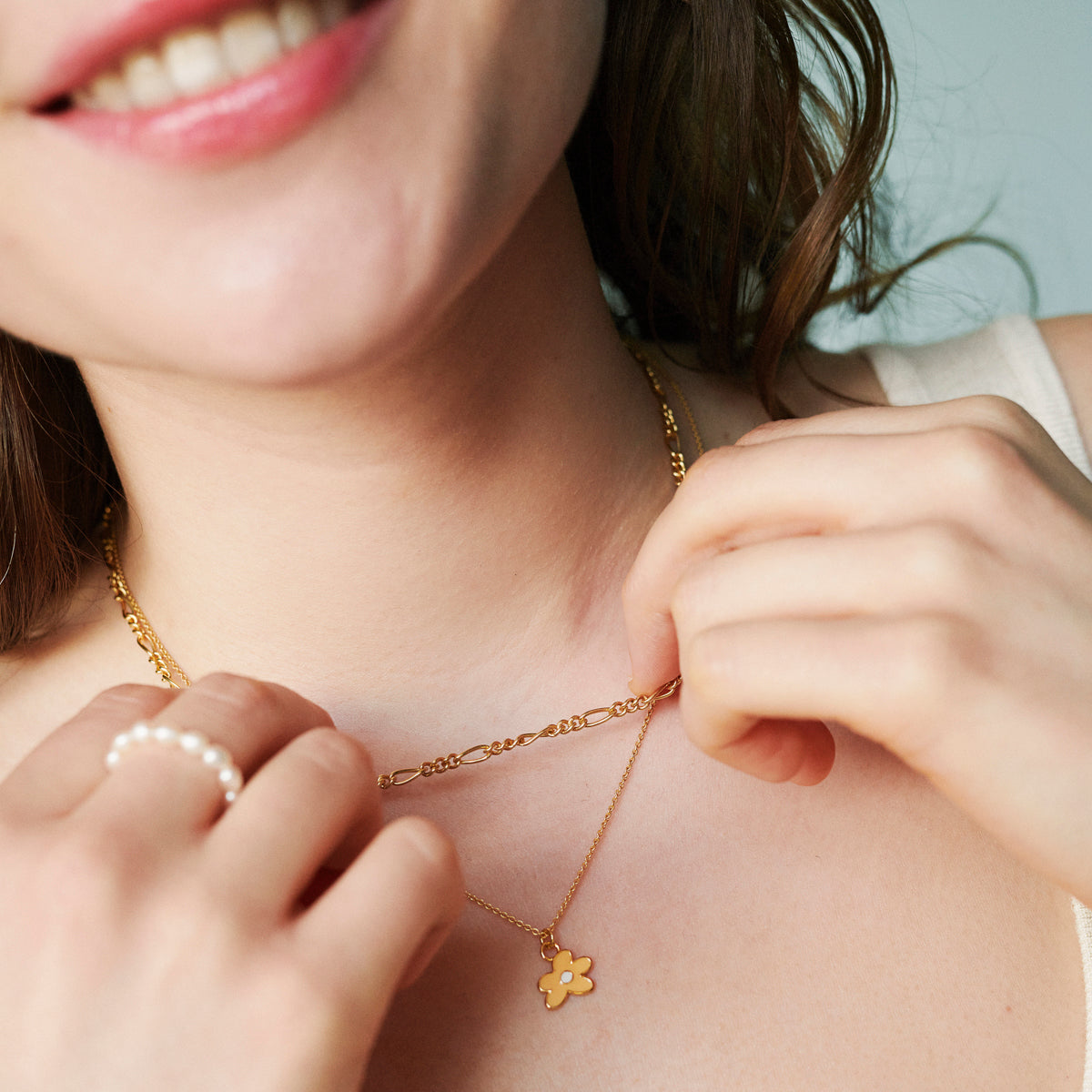 Unique Designs
We love jewelry that makes you happy and brings you joy every day. That's why we decided to create our own exclusive designs of colorful charms to brighten your day.
Our enamel charms are designed with love in our Berlin studio. We love to involve you, our commuity, in the design process because in the end they're made for you.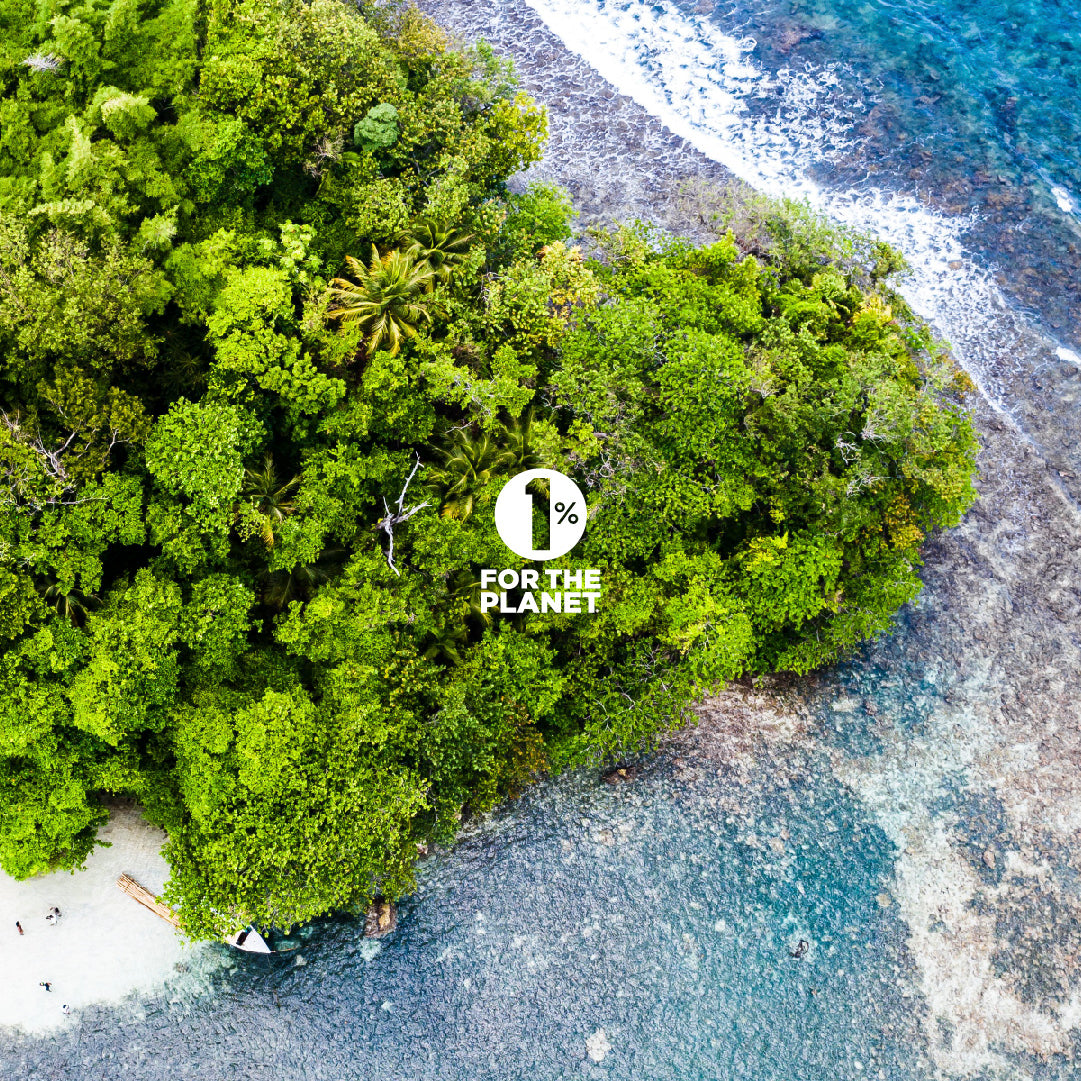 We Give Back
We love our planet. And together with you, we want to give something back to it. We're proud to be member of 1% for the Planet, a global network with thousands of businesses and environmental organizations working together to protect the environment.
With every order you place, we donate 1% of the total value directly to non-profit organizations working against today's most pressing environmental challenges. 
Support Small
Hi, I'm Zoe, the founder of Paeoni Colors. As my parents are goldsmiths, I've always had a passion for everything shiny. In 2022, I started Paeoni Colors to create a more eco-friendly option for cute jewelry.

In our Berlin studio, I work together with my mom on new designs and handcraft most of our pieces with a lot of love. With your purchase, you support our small female-owned business.
We're here for you!
Got questions or need support? We got you! Just write us and we'll get back to you asap.